The health of A4E passengers and crews remains our top priority.
Aviation is the sector hardest hit by the COVID crisis. The unprecedented wave of border closures in spring 2020, within the EU and beyond, led to massive flight cancellations and a dramatic decrease in airline operations. A full recovery for EU airlines is currently not foreseen until 2024, with long-lasting implications for the overall health of the EU economy, and its trade and tourism sectors.
Since the beginning of the pandemic, A4E has been working closely with national, EU and international health and aviation authorities to monitor the latest developments and ensure continued safe operations for our passengers.
We worked hand-in-hand with the European Commission, Member States and airports to develop, and later roll out the EU Digital COVID Certificate (DCC), which has been successfully used by over 800 million passengers to travel freely throughout the EU and beyond during the pandemic. We have also provided input for EASA's numerous Aviation Health Safety Protocol updates and Council Recommendations on travel.
Read our latest COVID-related news and A4E positions in the right-side column and follow us on Twitter @A4Europe for the latest updates!
Weekly traffic decline among A4E airlines due to COVID-19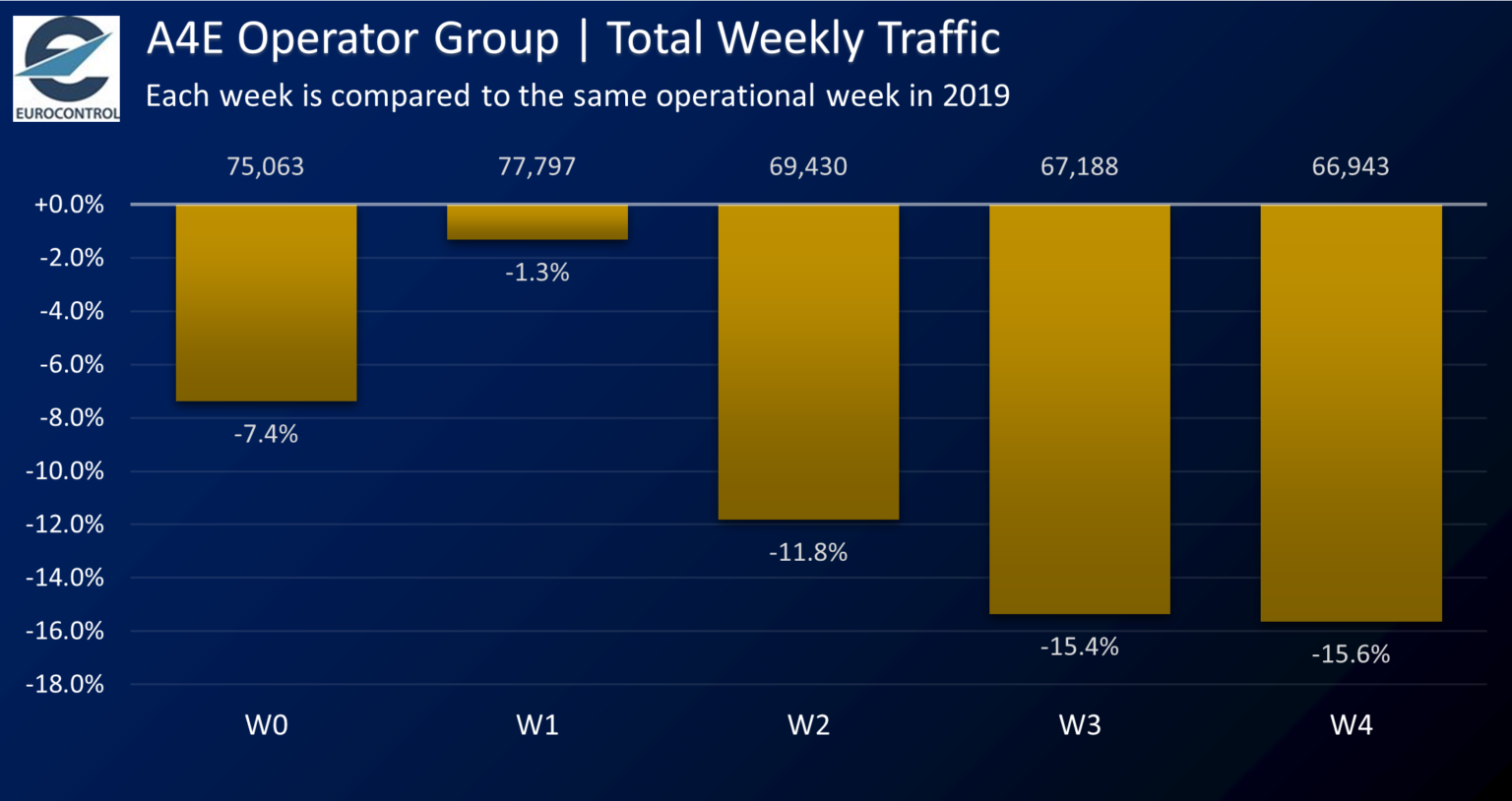 Source: EUROCONTROL